Alec Baldwin and gunsmith Hannah Gutierrez-Reed will each be charged with two counts of involuntary manslaughter over the fatal 2021 shooting on the New Mexico set of the movie "Rust," officials said Thursday.
Santa Fe District Attorney Mary Carmack-Altwies and Special Counsel Andrea Reeb announced their decision Thursday morning in a written statement shared with media.
First assistant director David Halls has already agreed to plead guilty to the charge of negligent use of a lethal weapon.
"After a thorough review of the evidence and state of New Mexico law, I have determined that there is sufficient evidence to bring criminal charges against Alec Baldwin and other members of the 'Rust' film crew," Carmack-Altwies said in a statement. "Under my watch, no one is above the law and everyone deserves justice."
Carmack-Altwies' office said in October that she would conduct a "thorough review of information and evidence to make a thoughtful and timely decision on whether to file charges" following a year-long sheriff investigation into the on-set shooting.
Halyna Hutchins, 42, was working as a cinematographer on the western when she was shot and killed by the film's star, Baldwin, during an accident while he was practicing using a Colt .45 handgun on set. Director Joel Souza was also injured in the shooting.
Souza allegedly told investigators that Baldwin was sitting on a pew in the area church practicing his cross draw, facing the camera and crew and pointing the revolver at the camera lens, when the shooting took place, according to a statement from search warrant.
Halls handed the gun to Baldwin while proclaiming "cold gun", to let the crew know that a gun with no live bullets was being used, according to a search warrant statement.
Hutchins was killed by a gunshot wound, officials said.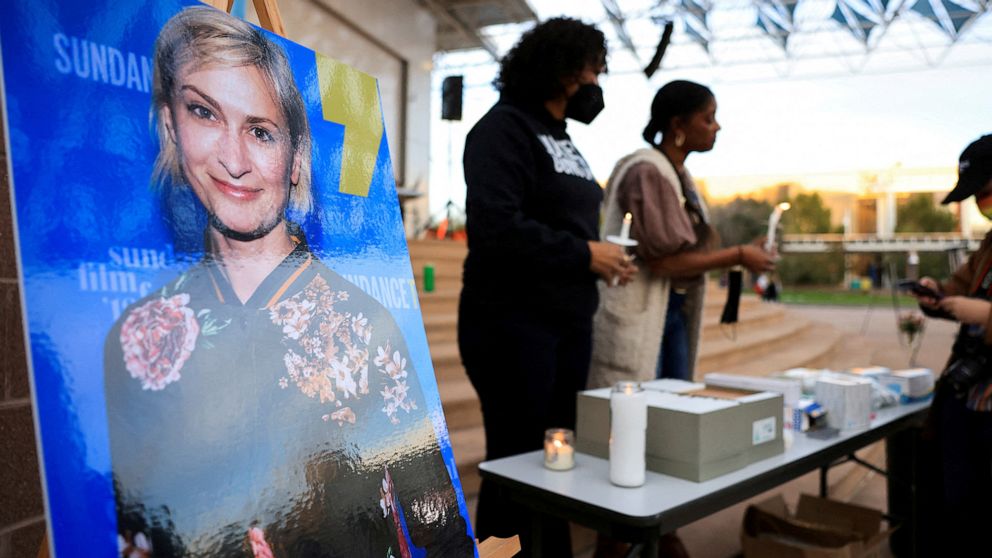 Questions surrounded how the live ammunition arrived on set and propelled the weapon and whether proper safety precautions were taken by crew members.
Halls allegedly told investigators he did not know there were live bullets in the gun when he handed it to Baldwin, according to a search warrant statement.
Lawyer for "Rust" gunsmith Gutierrez-Reed, who is responsible for the weapons and ammo on set, previously said his client had no idea where the live bullets came from and was not in the church where the rehearsal was taking place. .
The attorney, Jason Bowles, alleged that Gutierrez-Reed was not called inside the church to inspect the weapons before they were brought outside and that Baldwin did not accept her offer to train him in the cross-draw, a "dangerous" method of carrying. a weapon. revolver that started in the Old West.
Longtime Hollywood gunsmith Thell Reed, Gutierrez-Reed's father, allegedly told investigators that ammunition once in his possession "might match ammunition found on the Rust set," according to an affidavit to a search warrant executed last year.
The warrant authorized the search of an Albuquerque prop house, PDQ Arm and Prop LLC, owned by Seth Kenney. Kenney allegedly told detectives that he was hired to supply "Rust" with weapons, as well as fake bullets and blanks, according to the search warrant statement.
Reed told investigators that he worked with Kenney on a set several weeks before the "Rust" shooting, and that Kenney allegedly took "an ammo canister" containing live bullets with him to New Mexico, according to the affidavit.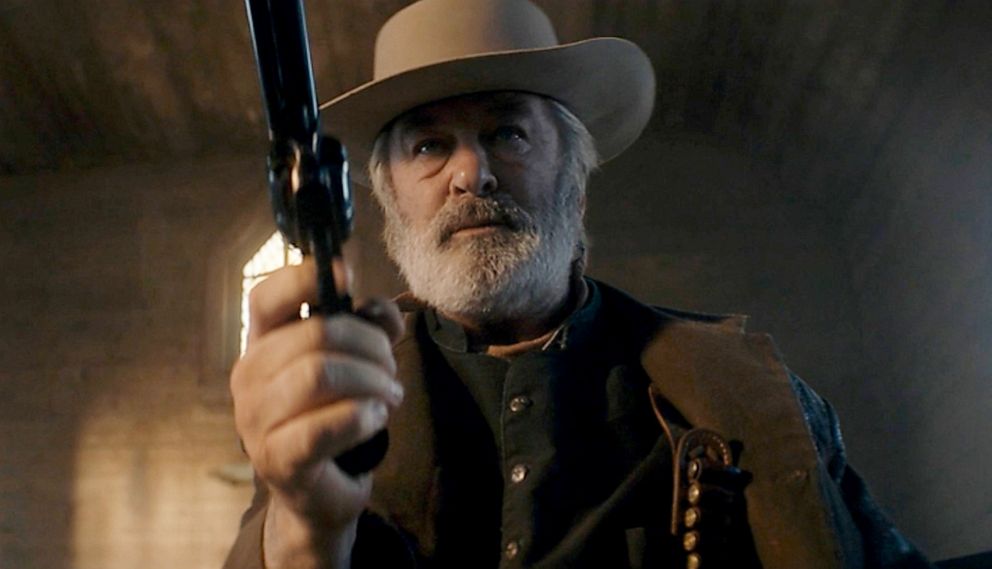 Kenney denied supplying live ammunition to the set.
"It's not possible that they came from the PDQ or from me personally," Kenney told ABC News days after the shooting. "When we ship dummy cartridges, they are individually tested before they are shipped."
Baldwin has previously said he does not believe he will face any criminal charges over the accident.
"I have been told by people who know, even within the state, that it is highly unlikely that I will be criminally charged with anything," he told George Stephanopoulos of ABC News in an interview weeks after the shooting. .
The District Attorney's announcement comes after Hutchins' family reached a settlement in their wrongful-death lawsuit against the film's producers, including Baldwin and Rust Movie Productions, LLC, in October.
Carmack-Altweis's office said the settlement "will have no impact" on whether she will file any charges.
The incident also led to several lawsuits, including one filed by Baldwin alleging negligence by his crew.
"Rust" is scheduled to resume filming in January with all the main actors and Souza back as director.
#Alec #Baldwin #charged #involuntary #manslaughter #filming #Rust

Source